Welcome!
How may
we help you?
Pitch-Perfect Communications
Tradëm (tr/ah/dem)…
We're a team of seasoned, inspired and inspiring word wizards who have worked with virtually all types of content and subjects. Our watchwords are quality, service and flexibility.
But, most and foremost, Tradëm is a love story between two experienced translators who are both work and life partners. It's the story of a woman from Blainville (near Montréal) and a man from Charlesbourg (near Québec City) who met at the University of Ottawa in 2009, became a couple in 2011, started working together in 2013, moved to Trois-Rivières in 2014, had a child in 2015, got married in 2017 and started their own business in 2018.
Myriam
Gagnon
Ever since she plunged into the waters of translation and revision in 2010, Myriam has taken to it like a fish to water. Inspired by the exceptionally talented mentors she worked with during her time in the private sector, at translation agencies and in the public service sector of the Federal Government, Myriam is finally at home at Tradëm. Those who are lucky enough to work with Myriam appreciate her thoroughness, team spirit and passion for her work.
Honours BA in Translation, University of Ottawa (magna cum laude)
Hispanic Studies Major, University of Montréal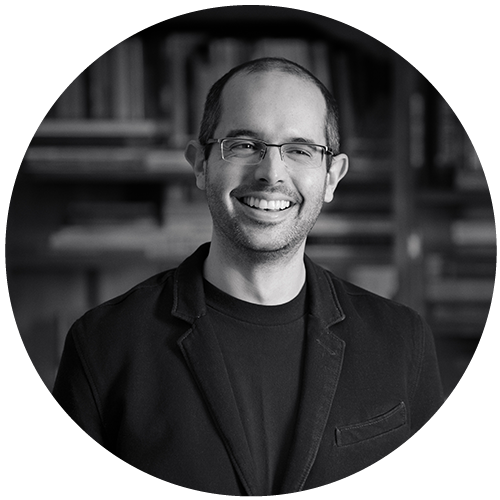 Mathieu
Gaudet Binet
Mathieu has been a translator and reviser since 2011. Following an enriching internship at the Canadian Institutes of Health Research, he worked for two renowned translation agencies, where he fine-tuned his skills and gained the wealth of experience he needed to carve his own path. Mathieu is well-known for his versatility, signature prose, attention to detail, and his talent for making overly cheesy pizzas.
Honours BA in Translation, University of Ottawa (summa cum laude)
Tradëm is M (and "aime", in French), for Myriam and Mathieu.
Together, Myriam and Mathieu have translated and revised millions of words for more than 150 satisfied clients.
Tradëm is also—and most importantly—you.
We work FOR you and WITH you, so that nothing gets lost in translation.
Blog
How much should you pay for translation?
What a great question, I'm so glad you asked! The answer: It depends. In any case, you can always bet there will be someone willing to do it for less. Sometimes, a lot less. Ridiculously less. So offensively cheap that you might start having things translated just for fun. If "getting a deal" is your […]
Tradëm donates $254.80 to JDRF
Here are the results of phase one of Tradëm's Words for a Cure/Guérir les maux par les mots type 1 diabetes awareness campaign. 1,274 That's the number of times you've shared, liked or commented on our posts, or used the #WordsForACure or #GuerirLesMauxParLesMots hashtags, from February 1 to 15. $127.40 That's how much you've raised for […]
Our Expertise
Education
Environment
Financial
Legal
Life Sciences
Literature
Marketing/Advertising
Politics
Public Administration
Social Sciences
Tourism
And Much More!
Our Promise
Competitive Rates
Outstanding Quality
Personalized Service
Timely Delivery