What IS quality? (1 of 3)
Myriam Gagnon
If you are familiar with our website or our Facebook page, you now know what our three watchwords are: quality, service and flexibility.
This post and the next two will explore each of these concepts not only as Tradëm intends to implement them, but also as they are generally perceived in our field of work.
First off, quality.
Almost everyone who has an area of expertise claims to provide "quality" to their customers or clients.
Because who would say otherwise, right?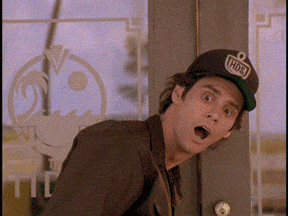 It's very important, including for language professionals, to actually reflect on what our respective quality standards are, and on how we can uphold them.
As a language professional, how can you provide quality to your clients?
1- Be knowledgeable. Everybody uses language, but it's YOUR number one tool. So, you need to know and understand how to use it in the scope of your work. This means looking up reference materials, keeping up to date with usage, and finding a balance between both worlds.
"Both worlds? What do you mean, Myriam?"
Well, you know when you look up a grammar rule or a definition that seems to go against general usage, and your gut tells you that usage should prevail, but you're not entirely sure what to do? That's being between both worlds. And you need to find a balance. Not easy, eh? Well, that's a topic for a whole other blog post on its own. Stay tuned!
2- Commit to it wholeheartedly. Sign up for training sessions and webinars. Show up at the next professional get-together in your area. Find ways to stay connected with your peers that fit your interests, your schedule and your social skills level.
Whatever way you choose to stay up-to-date will show your clients that their money is well invested in you.
3- Have faith in yourself. If there's something you want to achieve (e.g., "I want to be a top translator in this field" or "I want to get this next award"), and you don't feel like you are up to it or you feel that it's out of reach, you're weighing yourself down. Believe in your ability to fulfill your wildest dreams. Believe in your ability to be the best ally your clients can wish for: they need your expertise to grow their own success. Then, let that newfound confidence trickle into your interactions with clients and peers. And watch the results.
Be the star your clients need you to be.
Tags: customer service, freelancer, language, language professionals, quality, Tradëm, translation, watchwords